Autel MaxiSys ADAS Calibration Tool

Advanced Driver Assistance System (ADAS) is becoming standard equipment on today's new vehicles. These systems are designed to assist drivers to prevent collisions by displaying alerts, providing camera images or by taking instantaneous control of the vehicle. The Autel MaxiSys ADAS provides the original complete diagnostic functionality, comprehensive and precise ADAS calibration. With MaxiSys calibration tools and accurate software, Autel MaxiSys ADAS is an ideal calibration tool for collision repair, glass replacement and repair shops.

Click the link to download the

specifications of tablet, calibration frame, and pattern board.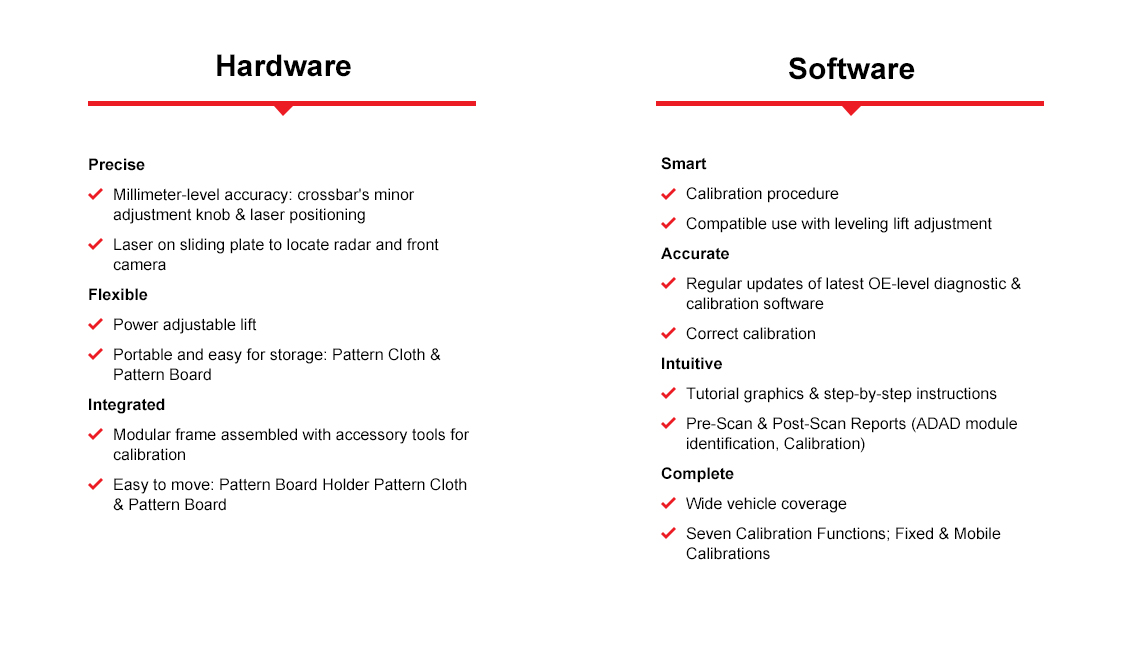 MaxiSys ADAS Calibration Frame

Adjustable Calibration Frame and Tools

The Autel calibration frame provides compatible use with vehicle leveling lifts by offering a taller than average extended adjustable height. Easily and precisely adjust calibration frame crossbar during leveling process to ensure vehicle is correctly centered and parallel while facing targets for calibration.

Frame packages do not include software to perform ADAS Calibration. Please order MaxiSys ADAS Tablet or software upgrade separately.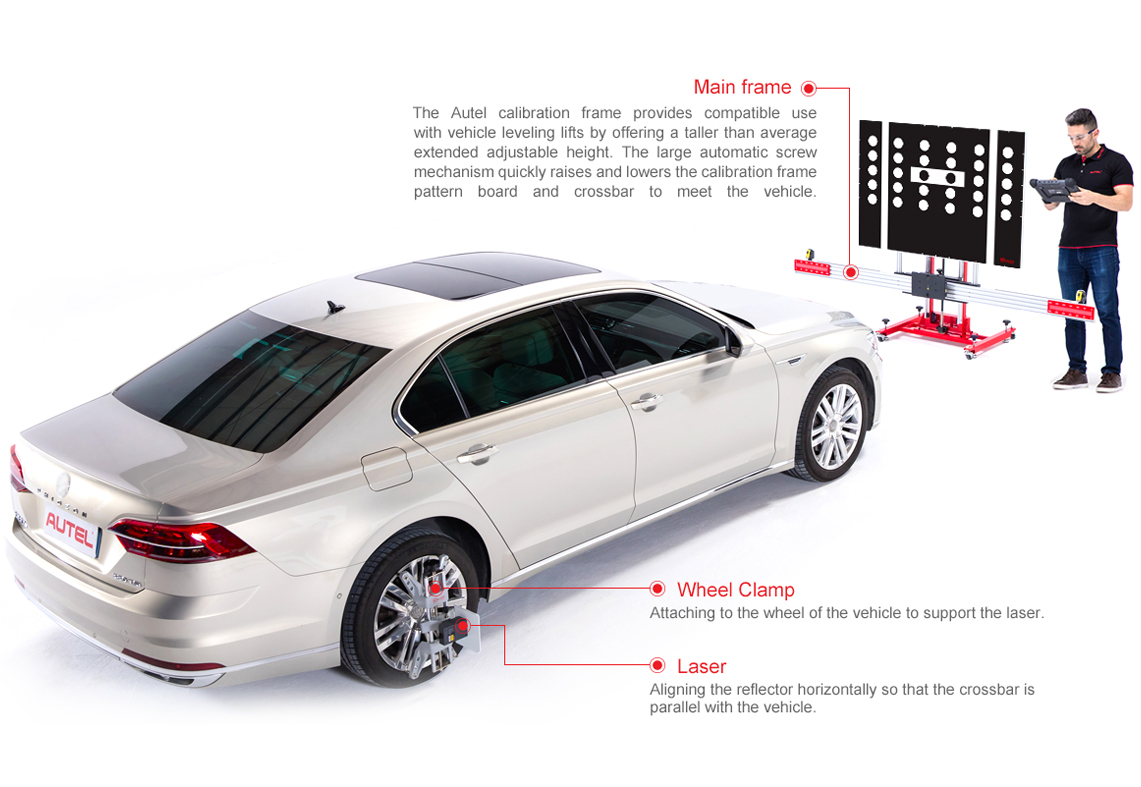 Flexible

Easily Interchangeable Calibration Components with Power Adjustable Frame

Precise

Fine-tuning Hand Knob and Laser Positioning for Millimeter Ruler

Adjustable

Even on an uneven floor, the calibration frame can be easily raised or lowered to be level with the vehicle
MaxiSys ADAS Calibration Tooling Kit

The MaxiSys ADAS provide diverse tools that are easily assembled to complete calibrations for the multi-function vehicle systems: Adaptive Cruise Control, Lane Departure Warning, Night Vision System, Blind Spot Detection, Around View Monitoring, and Rear Collision Warning.

For information of the LDW Calibration Package and the Complete Package, click the link to download the

Package Comparison.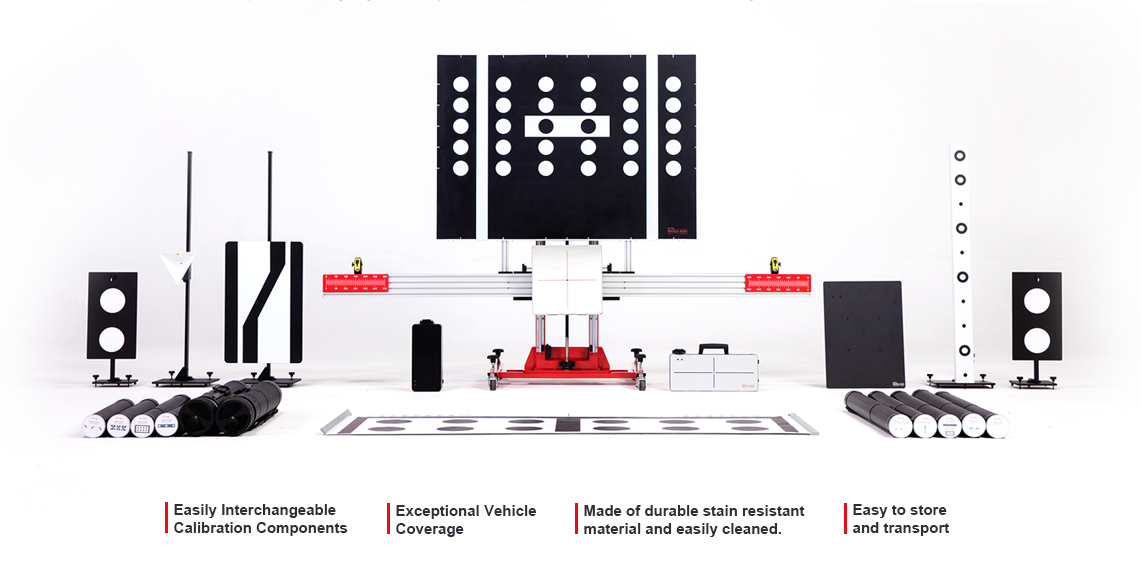 MaxiSys ADAS Software

Precise MaxiSys ADAS Calibration Software

Based on the powerful MaxiSys platform, Autel presents the MaxiSys ADAS with the original complete diagnostic functions and comprehensive ADAS calibration. Combined with the service manual, the procedures are presented with graphic instruction. The MaxiSys tablet has the best possible OE-level diagnostic coverage to offer complete ADAS and diagnostic solutions for smarter repair and calibration.

Please order the calibration frame packages separately.